Rainbow Auckland has a long history of giving back to the LGBTIQ+ community. On 9 November 1999, the GABA Charitable Trust was established to separate GABA's charitable work from its regular activities as a membership and community focused organisation. Since its founding, the Trust has donated over $300,000 to fund a broad range of LGBTIQ+ organisations, individuals, projects and initiatives.
The Trust formally changed its name on 9 January, 2018, becoming the 'Rainbow New Zealand Charitable Trust'.  The new name adopts the now universally understood term "Rainbow" as reflecting the LGBTIQ+ communities, better communicates the national purpose of the Trust, and more closely aligns the Trust's name with Rainbow Auckland (formerly GABA) and the many other "Rainbow" organisations in New Zealand.
The Objects of the Trust:
The principal objective of the Trust is to actively fundraise and attract bequests and donations in order to maintain a fund available to promote the interests of the LGBTIQ+ community in New Zealand.  The Fund is available on application to individuals and institutions for the explicit purpose of supporting the development of activities in the education, health, welfare, cultural and support services for the benefit of the LGBTIQ+ community of New Zealand.
The Trust's aim is to donate money where it is most needed, and where it will have the greatest impact. Recipients include larger LGBTIQ+ organisations that provide a broad range of services to the community, through to numerous lesser known, but equally vital, organisations and projects that sustain the wider LGBTIQ+ communities.
We need your help!
By donating, you can help support the Trust continue to carry out its important work supporting our Rainbow Community.
Please make either a one-off donation or consider a regular automatic monthly donation.
You can make a one off donation directly to the Trust or set up a monthly automatic payment from your bank account using our
Donation Form
Alternatively, you can make a one off donation online through
Givealittle
For information about the Rainbow New Zealand Charitable Trust please contact:
Gresham Bradley
Chair, Rainbow New Zealand Charitable Trust
PO Box 147 663
Auckland 1144
trust@rainbowauckland.org.nz
Rainbow New Zealand Charitable Trust
The principal objective of the Trust is to actively fundraise and attract bequests and donations in order to maintain a fund available to promote the interests of the LGBTIQ+ community in New Zealand.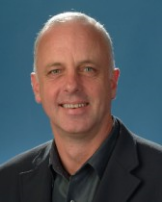 Gresham Bradley, Chairperson
Gresham is General Manager of eTV, NZ's online educational video distribution service. He is also a Director of e-cast Ltd which has been operating since 2002; delivering video streaming, website development and video production services to the public, business, government and educational clients.
In 2011, Gresham Chaired the GABA-led Community Consultation process and then the Auckland Pride Festival Steering Committee which led directly to the formation of the APF Trust.
Gresham became a Rainbow Auckland member in 2000 and in 2001 joined the Executive where he took over the Communications role for eight years, serving with Presidents John Reinman, Richy James and Johnny Givins. He became a GABA Charitable Trust Board member in 2008, and took over the role of Chair in January 2010.
New Zealand born, Gresham lived in Vancouver, Canada for many years where he obtained a BA Communications at Simon Fraser University leading to a career in educational television at the Knowledge Network, before returning to NZ in '96.
In 2002, he produced the award winning series Captain's Log for TVOne.
A keen sailor and gardener, he lives with his partner of 15 years, Steve Rogers, in Northcote, Auckland.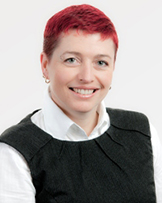 Megan Cunningham-Adams, Secretary
Megan is an award winning, self employed Business Analyst and Project Manager.
Megan has been active in the LGBTI+ community since 1996, taking the first NZ team of softball players to the Gay Games in Amsterdam during September '98, during a period of 10 years where she played, and/or coached and/or managed the Auckland Lesbian Softball Team.
On her return to New Zealand, Megan initiated the annual Labrys Lesbian Softball Tournament which runs to this day. During 1997/1998 she served as the Auckland Regional Coordinator for Gay Sport NZ.
She has served on the ALBA committee from 2007 – 2012, serving three terms as coordinator. During her time, she successfully rebranded ALBA and was responsible for the new look website. Megan resigned from the ALBA committee to take up responsibilities as the Auckland Pride Co-Chair, holding this position until March 2015.
Megan and her wife Tamina are happily ensconced in Sandringham with their three Chihuahua's.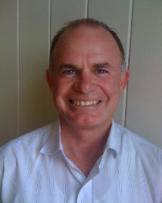 Wayne Lockwood, Treasurer
Wayne is a qualified accountant with a Bachelor of Commerce degree from Auckland University and a member of the New Zealand Institute of Chartered Accountants. He is employed as a Chief Financial Officer at Avanti Finance. Wayne is Auckland born and bred, living in Orakei with his partner.
Wayne has been a member of Rainbow Auckland since 2000. He was elected on to the GABA Charitable Trust as Secretary/Treasurer in 2003 and has held the position ever since.
He has been involved with a number of LGBTI+ organizations over the past 20 years, including time as the Treasurer of Auckland Community AIDS Services Trust (ACAS) and providing honorary audit services to a number of groups in the community.
Karen Knight
Karen has owned a number of successful businesses and has an MBA from Auckland University. She has a background in the automotive industry and currently heads the 24/7 nationwide car accident repair company, Crash Management.
Karen and her long-term partner, Nicky, have been Rainbow Auckland members for 15 years, and Karen has served a number of terms on the Executive covering the Presidencies of David Grove, Judith Thompson and Johnny Givins.
One of her main achievements during that time was to significantly increase female membership and develop a regular programme of women-only events.
Karen has also been an enthusiastic supporter of the Annual Charity Auction including donations from her own art collection. She has also leveraged contacts in the arts as well as the auto industry to obtain other big-ticket auction items.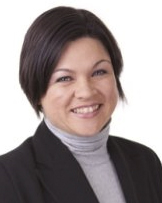 Sarah Lambourne
Sarah is an active member of the LGBTI+ community having served on the RainbowYOUTH Board, Hero Committee and ALBA. Sarah is well known for running Flirt — a successful women's club night that ran in Auckland for five years. She loves networking, creating events and has a background in website project management, online marketing, sales and business training.
Sarah holds a Bachelor of Communication studies, eMarketing Certificate (Honours) and is currently working towards the National Certificate in Adult Education.
Geoffrey Marshall, Past Chairperson
Born and raised in Wellington, Geoffrey lived in Auckland from 1971 to 1975 working in the computer industry. After living and travelling overseas for seven years, he returned to Auckland in '82 where he met his partner John.
Geoffrey started designing and developing gardens, a long time passion, which he has built into a successful career.
Geoffrey's involvement in the gay community started with gay liberation in the early '70s. He was part of those Friday night marches up Queen St to a heckling crowd. He led the Fifth Season Garden Group for three years. He also led the Heroic Gardens Organising Committee for seven of its early years, and again from 2012 until the present time.
Over its 20 years, Heroic Gardens has donated over $1,000,000 to a variety of charities. Geoffrey has been a Rainbow Auckland member since 1999.
He was a founding Board member of the GABA Charitable Trust at its inception in 1999 and was Chair of the Trust from '06-'09. His interest in Rainbow Auckland and the Trust is about building community in LGBTI+ Auckland. He finds especially rewarding the interviews with the Tertiary Scholarship candidates and meeting the future face of gay leadership.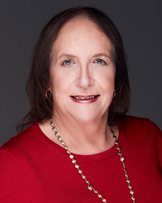 Cathy Parker
Cathy is the Publisher at Adrenalin Publishing Ltd — a business that publishes a range of business and automotive magazines and associated digital content. She established Adrenalin in 1992 after a career in the corporate space. She has a Bachelor of Engineering degree from Auckland University – BE(Mech) Hons.
Cathy has been a GABA / Rainbow Auckland member since 2006 and is a past Treasurer and Chair of Genderbridge. She is also a member of ALBA. She is a long standing board member of the MPA (Magazine Publishers Association) and Treasurer of the Auckland Wheelbreakers Inc (wheelchair basketball club).
Cathy lives in Pinehill with shared care of her two teenage daughters and full care of her Ragdoll cat.
The President of Rainbow Auckland and one elected Executive member become Trustees for the term of their appointments annually.
These are available annually through the Rainbow New Zealand Charitable Trust to individuals and non-profits for a range of Rainbow-affirming projects and to assist LGBTIQ+ support services.
2018
Unfortunately the Trust is unable to offer any Pride Grants for the 2018 Festival.  Due to a series of circumstances we have been unable to hold any fundraising events for the past year and have placed all new Grants on hold.  We are now planning a major fundraiser for early 2018 but this will not occur in time for Pride Grants.
We are acutely aware that many people will be disappointed by our inability this year to support Pride Festival events and Parade entries. We can only assure you that the Trust is taking steps to ensure that we come out of this situation even stronger and more capable of continuing to support the Rainbow Community in the future.
2017
The GABA Charitable Trust was proud to distribute $9,900 in grant funding to support the staging of events during the 2017 Auckland Pride Festival and to encourage participation in the Auckland Pride Parade 2017.
Festival Production Grants
Dykes on Mikes
EquAsian
Impostar: Who Does He Think He Is?
The New Normal
We Don't Have To Be The Building
Whati Te Waka
Woof!
Theta Project
Ze: Queer as F*ck!
Parade Participation Grants
Body Positive
Brass Bandits
CarribeaNZ Southern Stars Steel Band
EquAsian
Marching Boys
NZ Prostitutes Collective
OUTLine NZ
Rainbow Families
Whanau Uenuku
Whati Te Waka
YouthLine
Hamilton Pride
2016
The Trust distributed $10,350 in grant funding to support the staging of events during February's Auckland Pride Festival and to encourage participation in the Auckland Pride Parade 2016.
Festival Production Grants
Artspace – The Bill
Legacy Project
Pride Tennis Tournament
Proud To Play
RainbowYOUTH
Same Same But Different
Woof! The Auckland Pride Dog Show
Parade Participation Grants
Body Positive
CaribbeaNZ Southern Stars Steel Band
OUTLine NZ
Rainbow Family Te Whanau Uenuku
RainbowYOUTH
2015
The GABA Charitable Trust distributed $10,075 in grant funding to support the staging of events during February's Auckland Pride Festival and to encourage participation in the Auckland Pride Parade 2015.
Festival Production Grants
Alternative Bindings, literature programme
Breaking Boundaries, discussion programme
PulseArt, A Space for a Story exhibition
Rainbow Community Church, Worthy! musical
Rainbow Youth, Masquerade Ball
TAPAC, Night of the Queer cabaret
Parade Participation Grants
Aotea Drag Kings float
Aztec Gods float
Body Positive float
Brass Bandits float
Charlotte Museum float
Mika Haka Foundation float
OUTLine NZ float
Pasefika LGBTQI Youth float
Rainbow Families float
Rotorua Chamber of Pride float
UniQ float
2016
Gifting of $10,000 to community groups was celebrated on Wednesday 6 April 2016 at Marcello's Caffé in College Hill.
Auckland Women's Centre received $1,000 to assist in the buying of books for two additional library units – Trans Women of colour and LGBTI Youth. Prominent lesbian community member Cissy Rock accepted the gift on behalf of the organisation.
LowDown's Cissy Rock, accepted a gifting of $500 for important replacements for sound gear for the lesbians out west and will also be available for other events throughout the community.
The Charlotte Museum Trust, receiving $2,000 from the trust to invest in a badge maker, a digital photo frame, and an LP to CD converter. These items will help to transplant the vast history of lesbian culture onto modern platforms and increase accessibility to these resources.
The Legacy Project received $2,000 to continue to support and co-ordinate community theatre projects from within the GLBT community to develop and stage eighteen short, theatrical works from the queer community.
Queer Aesthetic workshops of community group Breaking Boundaries were also supported this month by the trust with $1,000, "it is a really excited year for us at Breaking Boundaries" says Joni Nelson, "we are stepping away from just being an online support service to actually being able to give back, start working with the community to create our own histories."
OutLine was gifted the largest sum at $3,600 to fund clinical supervision and risk management training for the OutLine team who work tirelessly with volunteers on the front line.
2015
In April, the GABA Charitable Trust distributed $12,660 in community grants to organisations and individuals that benefit the health, welfare and support services of the LGBTI community throughout New Zealand.
Auckland Women's Centre
$900 towards the operating costs of the Auckland Women's Centre Library
Ben Walton
$750 towards the production of Zinzan, a queer short film about a father/son relationship
Body Positive
$2,000 towards a theatrical production about HIV/AIDS and featuring an HIV+ cast
Cartier Trust
$1,000 towards the production costs of a fundraising calendar featuring local performers
Charlotte Museum
$1,130 towards the upgrade of computer systems and museum workshops and events
GALS (Gay and Lesbian Singers)
$2,000 towards marketing costs for the Out & Loud choral festival
Legacy Project
$2,000 towards venue costs for script development workshops with writers and directors
OUTLine NZ
$2,880 towards training costs for helpline volunteers and face-to-face counsellors
While any project, activity or service that complies with the Trust's mission objective can be considered, priority will be given to those that:
benefit the Auckland rainbow community
benefit a large number of individuals
have an educational focus
assist in reducing the marginalisation of LGBTIQ+ people within society
For further information, please contact:
Gresham Bradley, Chair
Rainbow New Zealand Charitable Trust
Box 68 213
Newton
Auckland 1145
trust@rainbowauckland.org.nz
These are available annually through the Rainbow New Zealand Charitable Trust to assist students who identify as LGBTIQ+. Successful applicants would be able to demonstrate leadership qualities and a positive role model influence for Rainbow-affirming peer and community support, and have a good academic record.
Rainbow New Zealand General Scholarships
Unfortunately we have been unable to secure a sponsor for the 2017 General Scholarships. We are working hard to find a new sponsor that will allow us to offer these again in 2018 and beyond.
GABA Trust/AUT University Tertiary 2016 Scholarship Recipients
Ethan Morse – GABA Trust / Westpac Scholarship
Having come out at 14, Ethan went on to become the very popular and highly respected Head Boy at Katikati College. He led the formation of an LGTBI support group at his school and when the Orlando shootings happened in June 2016, he immediately organised, promoted and led a pride march through the streets of Tauranga in support of those who lost their lives.
He excels in English and Drama and will be going to Victoria University to further those studies.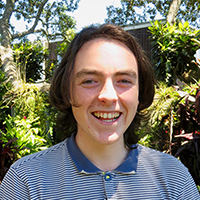 Finnlay Allerston – GABA Trust / Westpac Scholarship
Finn doesn't seem to have had any issues with his sexuality since he moved from Twizel to Dunedin to continue his secondary education at Logan Park High School. He and his boyfriend were voted cutest couple at the school formal in 2014, 2015 and again this year even though this year his boyfriend was briefly away in Europe and had to be present as a cardboard cut-out.
Having little need for a support network at school he nonetheless started a diversity group so that other less confident students could get the support they needed. He also has been very active in challenging school policies on gender diversity, and in combatting discrimination and bullying in sport.
He will be studying Psychology and Gender Studies at Otago University.
Brooke Milne – GABA Trust / AUT Scholarship
Brooke is a transman whose journey from girl to boy while still at Spotswood College in New Plymouth has not stopped him from being a prefect and an outspoken leader within his school and community. He was recognised by his school by getting the Principal's Award for the greatest contribution to the school this year. His leadership has not only included gender and sexuality issues but many other areas of school life and he is unable to be with us tonight because the school needs him as the MC for the Graduation Dinner which he is largely responsible for organising.
Brooke will be studying Creative Technologies at AUT.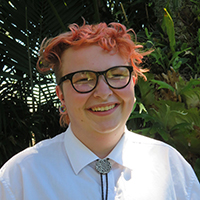 Aimee Quinlan – GABA Trust / AUT Scholarship
Aimee is an exceptionally caring person who has a enormous drive to help those in need. As well as attending college she has volunteered and worked with children with special needs.
Last year she set up a Rainbow Alliance group at her school, Whangaparaoa College, and has ensured the future leadership of the group by mentoring a younger student.
She will be studying at AUT for a Bachelor of Education with psychology in order to continue her work for children with special needs.